Hope everyone is getting excited for the

George C. Marshall 50th Anniversary Gala

! We are all looking forward to a great night bringing together Alumni, Parents, Faculty, and Members of the Marshall Community.
As part of this event, we are holding a Silent Auction with the proceeds going towards the purchase of specialty items and equipment for the school. I would like to take this opportunity to highlight some of the awesome contributions we have received so far!

This week's Silent Auction Spotlight shines on the Clarisonic PLUS courtesy of Clarisonic: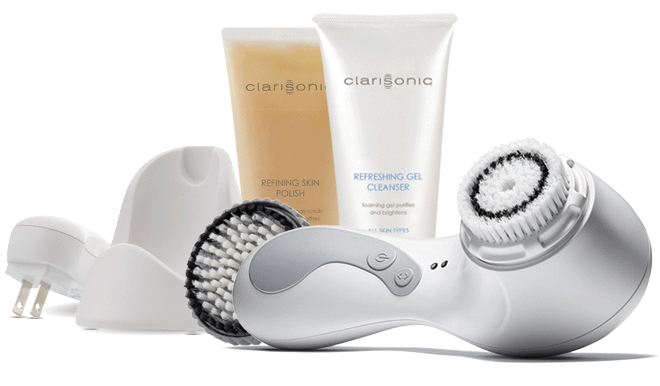 The Clarisonic PLUS has three speeds gentle enough for cleansing the face, yet effective for the décolleté, neck and arms. Features include simple control buttons, a customizable T-TIMER and a charge indicator so you're never without your Clarisonic.

The Clarisonic PLUS also powers the Body Brush Head for noticeably softer, smoother, firmer skin on the body. Gently cleanse and exfoliate, and effectively prepare areas such as the elbows, knees and feet to better absorb skin care products.

Thank you Clarisonic!

We are still accepting contributions for the auction. If you won't be able to attend the gala, this would be a great way to show your Statesmen Pride and Support!

A complete list of donors to the auction is available on the 50th Anniversary Silent Auction page:
http://www.gcmptsa.org/pages.php?pageid=12